Thank You
Just A Breath Away is dedicated to the survivors, families and loved ones who have experienced the horrible aftermath of severe traumatic brain injury (STBI). With the understanding that the effects of STBI come in many forms, the foundation is dedicated to donating 100% of its proceeds from art, products, events, and more. Our community is built on helping STBI families who need an extra hand.

This was a life changing event for our entire family and has forever changed our direction. Galen has been my rock, my hero and my greatest love; then, now and forever. It was for him, I clung to life. My older man, my sweet saving grace, he swept me off my feet the minute I met him, all 19 years of him. From those beautiful eyes, I saw truth and I saw love for the very first time in my life. I knew at that moment, he would be my forever man, my husband…
I thank my husband, Galen Keith Newhouse, for standing beside me through the wonderful, happy times in this journey. More so, for remaining throughout the tiring recovery and relearning of life, through tragedy.  He is my rock and my strength, my eternal love. It was the time of rebirth and discovery when hope and vision became reality.    
Through HIM, all things are possible.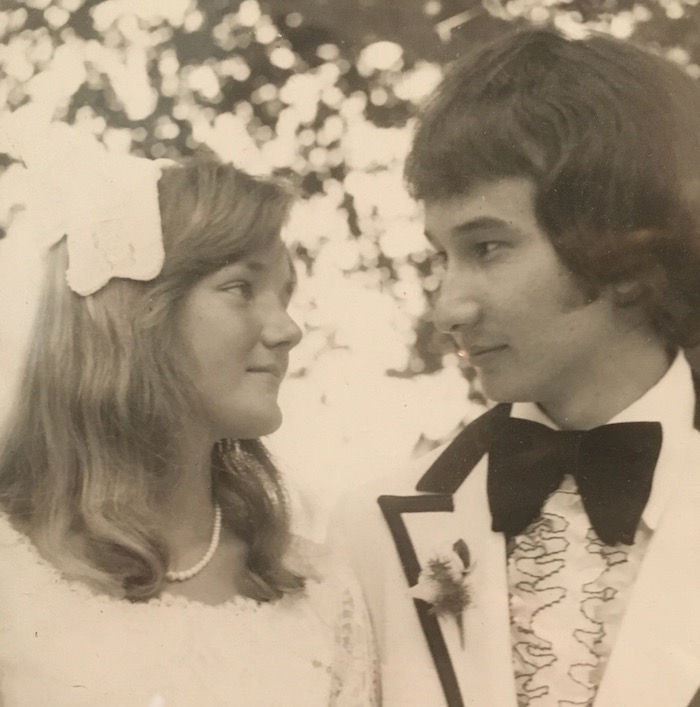 After my injury, Don and Dolores Faulkner became my earthly mom and dad. Together they arrived every day to BE with me. Just to BE! To them I owe everything. To those who couldn't hear the sound of love, we sat in silence amongst each other. Mom was not well herself but came to my aide each and every day despite her own troubles. Together we grew toward our destination. With their love, I grew and flourished. They opened the doors that lit the way to release my soul, reminding me, there is HOPE… I'll see you at home Mom!
One of my dearest friends ever, Cheri (Cher) Holyoak showed me the way and taught me to never give up and to never look back. She would always say in her own special way, "When the road gets steep, shift into high gear and rev it up, girl!" My sister/friend, Cheri caught my attention the day we met. Although I felt so lost, she knew exactly where I was when no one else did. I want to thank her for always inspiring me and encouraging me to see things, like this book, all the way through to the finish. My rock, my sounding board, always my best friend, my sister, Cheri.
I also want to thank Tom and Elaine Cole. Tom and I have so much in common with our families. He's like a father to me and is an easy going, loving and caring guy. He texts me almost every day just to see how I'm doing. Elaine is always cheering me up when I'm down. I can be in the foulest mood and she comes over and everything changes. Elaine goes out of her way to get me out of the house and into public and does little things to help build my confidence. I am very grateful for them both!
Doctor Jack Druet, my pain management specialist, has been my strength throughout my recovery. He and his staff have been instrumental in my journey and have made it bearable to carry on, even in the darkest of times. Dr. Druet has encouraged me with every endeavor including my painting and is one of the first to invest in my art and donate to my foundation. For that, and everything he is and does, I thank him from the bottom of heart.
Doctor Timothy Coen, who had been my family's general practitioner for more years than I can count, has also been so very supportive. If there was anything I ever needed, from last minute prescriptions to a friend to lend an ear, his support and compassion helped me get through a very tough ordeal. He is also a supporter of my foundation and has purchased several pieces of art, for which I am also grateful.
To Joanne Kastner, a spiritual healer who worked with me early on in my journey – Thank you for the hours of tireless work put into my healing. She is an intricate part of my new life and I am grateful to her for her knowledge and spiritual guidance.
Last but certainly not least, to Patricia Gutiérrez, who started out as my caretaker but became a good friend and confidant. She really has been amazing and I love her for all that she's done for me. Patty takes me out to go shopping, to the doctor, and so much more. She's brought me back to life, has kept me laughing and I love her so much. She's more than my friend, she's my sister.

These are "The First 100" to invest in the Eternal Circle of Hope community through JABA.

Community
Through Kathleen's personal promise, to thrive against all odds, Just A Breath Away Foundation wants to connect as many STBI survivors as possible. Ten voices are louder than one, and a hundred louder than ten. It is our hope that through Just A Breath Away those affected by STBI can loudly voice the effects of brain trauma and the need for improved treatment, recovery options, and support. Join us!